Posted by Sherry Gillis on Jan 28th 2016
Viking Drill Bits

SkywayTools.com carries a full line of Viking Drill Bits and Drill Bit Sets. We've been selling Viking Drill Bits, which are also sold as Norse Drill Bits, for about ten years now in our regular walk-in store, Skyway Tool Center, Chico, California. We have sold hundreds and hundreds of these sets to farmers, ranchers, contractors and mechanics in our store - and they absolutely love them. We like to sell drill bits that are going to stand the test of time, get the job done correctly, and not break. We understand how important it is to have the right kind of drill bit - especially if you are working on a project where you can't easily replace your drill bit. You've got to start out with a high quality product so you can get the job done in the heat, rain or snow.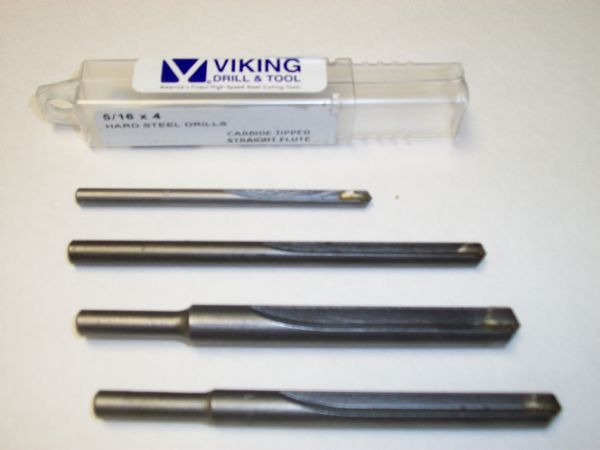 We found Viking Drill Bits and began carrying them because they are a premium quality bit and are made in the United States. Our customers are keen on buying tools and drill bits that are made in the USA, so we make sure we've got them in stock. We carry a full line of Viking Drill Bits - both sets and singles. If you need a bit that is not listed in our drill bit section, please call us at 1-888-886-6577 and we'll be happy to price out a drill bit or drill bit set for you over the phone. We carry these in stock, so we can usually ship it out the same day you order.
We also ship overseas, so if you need to order you can call us at 1-530-891-1495 from 8am until 6pm, Pacific Standard Time. Our store is open and we can help you figure out exactly which drill bit or drill bit set you need.