Posted by Sherry Gillis on Nov 11th 2017
SkywayTools.com is now placing Freud brand Forstner Bits into the inventory of our online tool store. Freud Forstner Bits are a cut above and will drill flat bottom holes, pocket holes, or over lapping holes. Each Freud Forstner Bit comes with a limited lifetime guarantee and features quality forged construction to extend the life of the tool.

The serrated edges are razor sharp to give smooth and flat bottom holes and the Ultra Sharp Spur provides the user with the ability to make an accurate starting hole every time. The cutting edges are steep angled so you can produce holes that are smooth and flat, enabling you to create "chisel-like" curls for fast, clean chip removal.

Our brick and mortar store, Skyway Tool Center in Chico, California, just set up 6 large displays filled with the largest inventory of Diablo and Freud Forstner Bits, Saw Blades, Hole Saws and Abrasives in our region, so feel free to call us at 1-888-886-6577 to inquire about Diablo or Freud products not featured on our website. We're busy loading them into stock and we have a well trained staff that can answer your questions about this line of tools.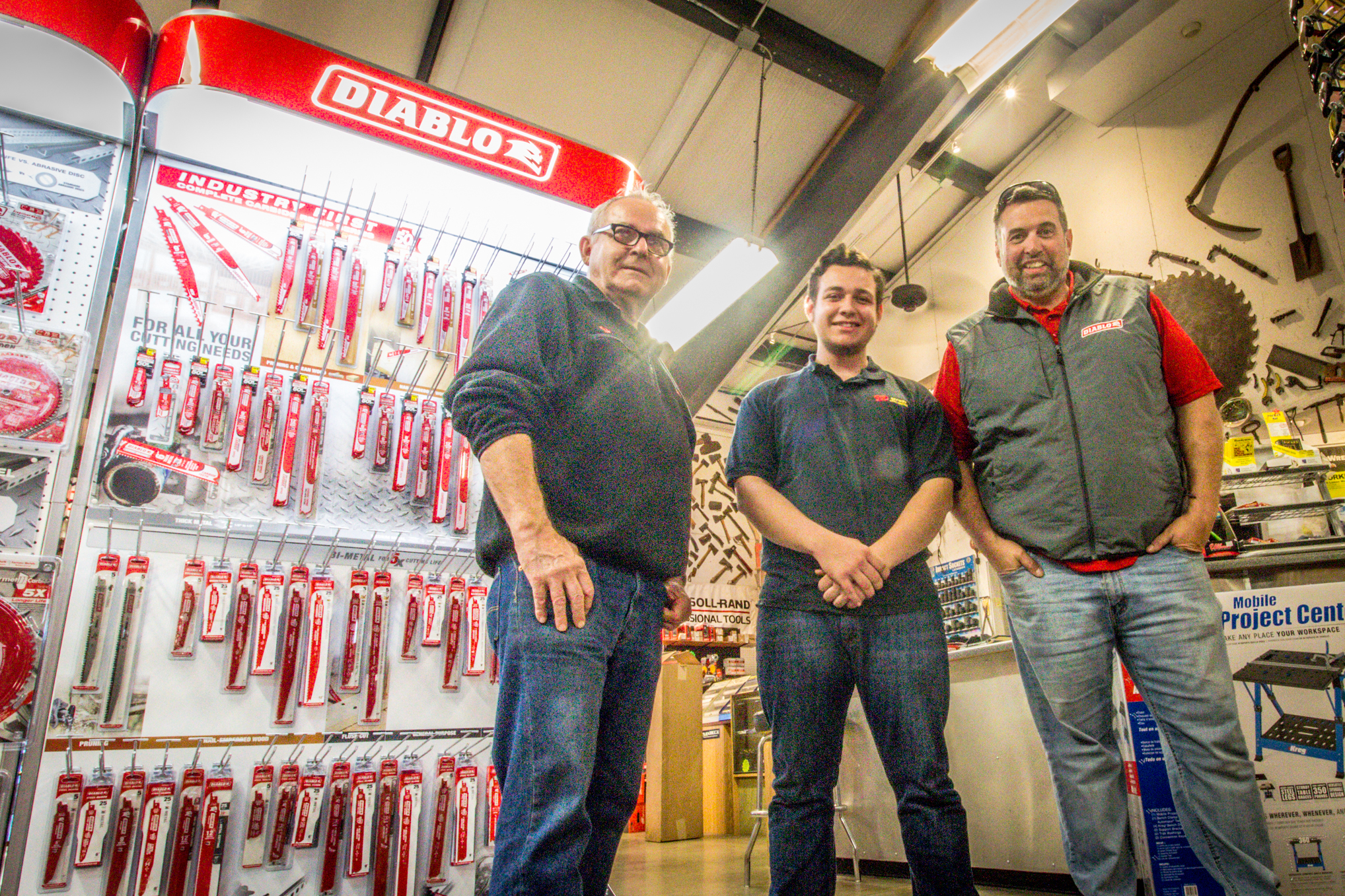 SkywayTools.com owner Doug Gillis, left, Lenny Lonsdale and Scot
Steenson of Diablo Tools stand in front of one of our new displays.